Woooo wee!!
Hey der doods and doodettes! Tonka-man here. Boy have things changed 'round here. Da reeson dat I haben't posted lately iz dat Mommy wuz busy finishing skool. One day she got up early and wore dis big and ugly black robe and funny lookin' hat with a fringe hangin from it. Very stwange.
DEN her and daddy get crazy planning wedding stuffs. I wuz gonna be da wingbearer, but momma changed her mind cuz she new it wood be too hot for me. She said she wood worry less bout me if I was home in da air conditioning! Anywho's... one morning I wakes up to DIS:
Mommy and daDDY wuz putting der clothez into dese boxes. I was helping daddy by taking whatever he put in der out and running like crazy. hehe.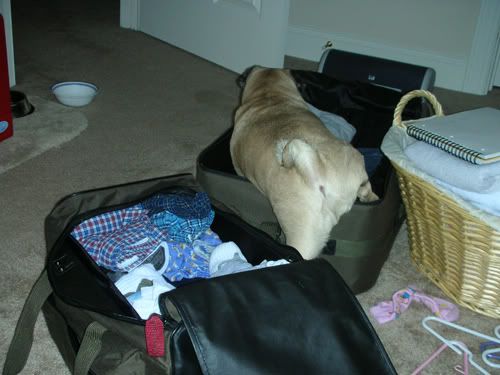 Where iz u guyz goings??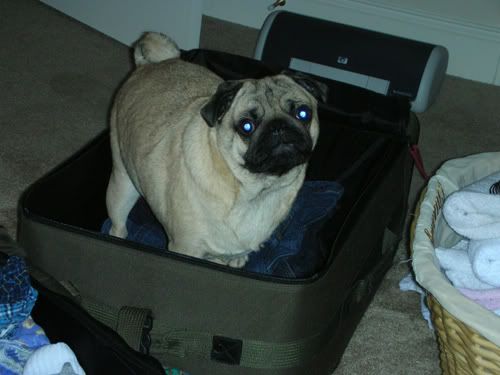 Dey said dey wuz packng for der honeymoon. I wanted to go too! But I got to stay at my apartment wif gwandma and paw-paw. (dey stayed at MY place cause dat is where I wood be most comfies, you see). Mommy and Daddy wuz gone a LONG times! Dey called me to talk on da phone a few times a day. Den one day...
Dey came home!!
I wuz der to gweet dem: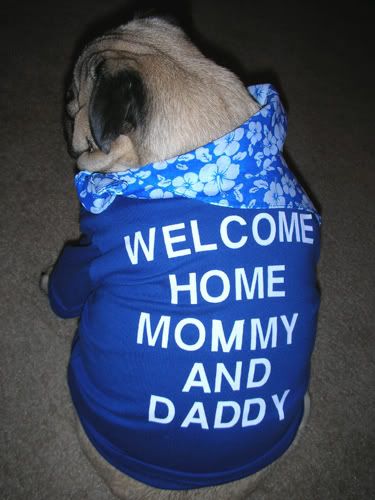 Dey brought me some goodies from Hawaii: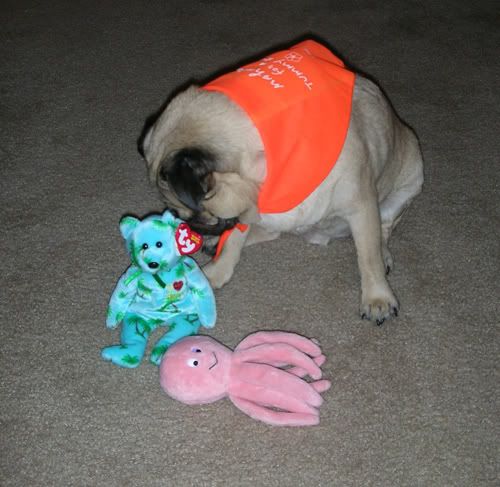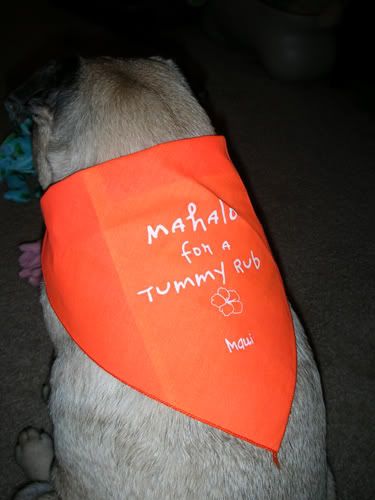 Mahalo meens Tank u.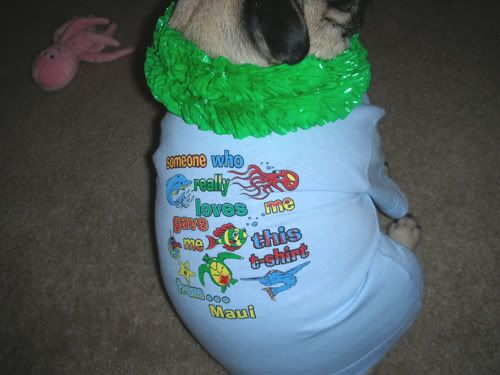 I am very glad dat dey iz home now. Now I gets belly rubs from TWO peoples while I fall asleep. It is 'squisite. It iz past my bedtime doods. I will write more laterz!